Identification:
After connection to the target ECU, AlfaDiag will interrogate and display the ECU identification data. This information contains the hardware and software version of the target ECU.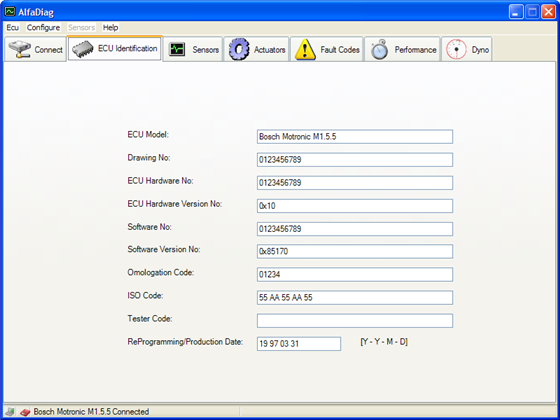 Sensors:
AlfaDiag can read and graphically display up to a maximum of four ECU sensors in real-time. The types of sensors data that can be read and displayed from the target ECU are engine rpm, engine temperature, air flow rate, airflow sensor voltage output. The data from these sensors can also be logged to a file for later analysis. All of the ECU sensors can be displayed on the realtime graph.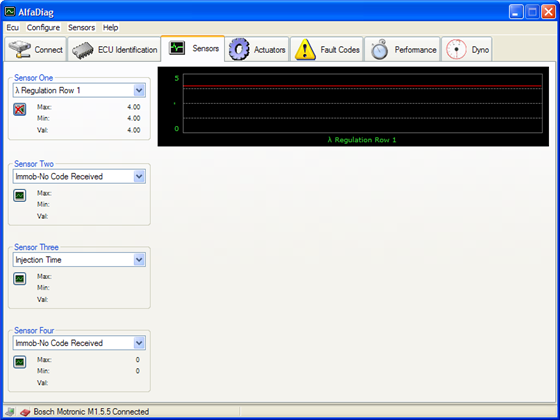 Actuators:
AlfaDiag can run automatic testing of the actuators that the target ECU controls. The ECU will drive the actuator for a predetermined amount of time.
AlfaDiag can also execute calibration routines on ecu subsystems that support calibration of actuators or environment settings.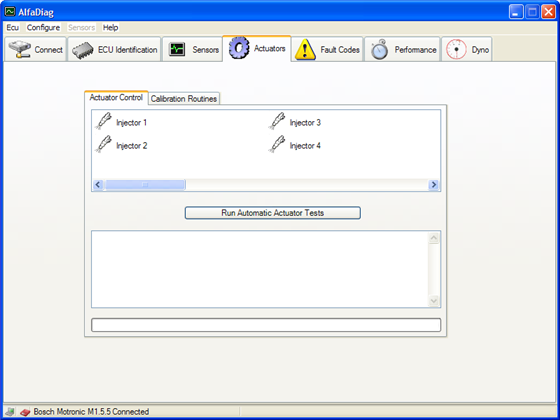 Fault Codes:
AlfaDiag can read and display any stored fault codes that the target ECU contains in its fault memory. Alfadiag can display fault code information of errors read from the ECU. AlfaDiag can also erase fault codes from the ECU fault memory.
AlfaDiag also supports reading system snapshots, on ecus where this feature is supported.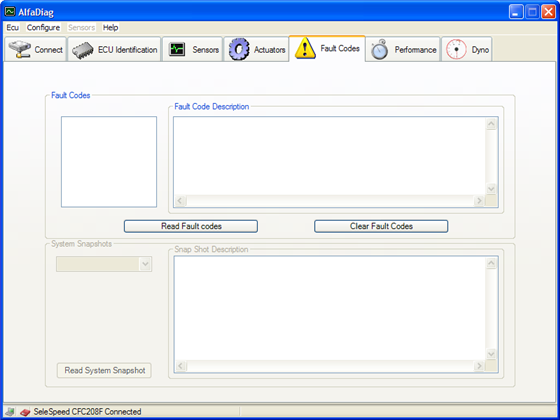 Performance:
AlfaDiag can take performance measurements directly from the Ecu. It calculates standard performance measurements such as acceleration times elapsed times and distances. The results are available in both metric and imperial measurements. Performance runs can be saved and loaded.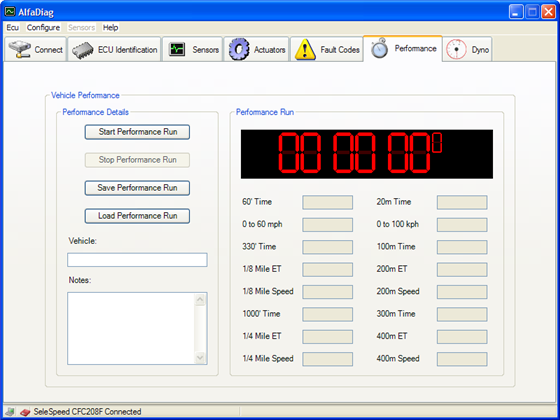 Dyno:
AlfaDiag can also measure power and torque for the engine. The power and torque curve generated can be converted two and from metric and imperial measurements. The power curves can also be exported to an image.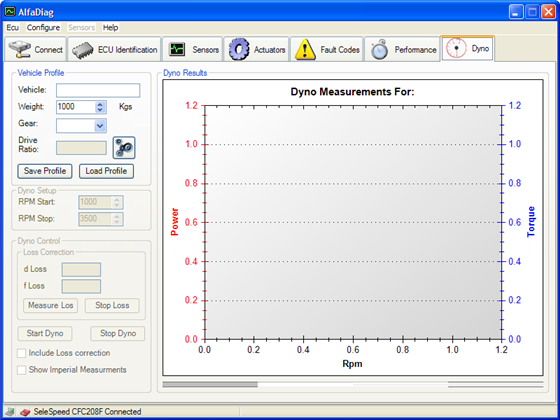 Download demo version:
Software homepage: